We talk everyday as he's managed to set up his messenger account. I'm gutted he's not gonna be home for xmas but we were expecting it.
It looks like he's gonna be home on or around the 10th January so he'll be home for my birthday

I've got some info on where he's working and a couple more pics of the mine. I'll only post the one as it gives a better view of the landscape.
Hubby's in amongst that lot somewhere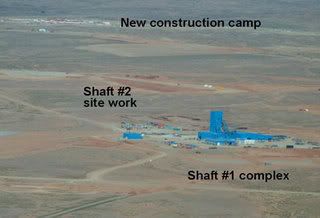 The camp is near the China/Mongolia border.